WHAT DO
YOU WANT
OUT OF LIFE?
Financial success?
A loving family?
Career achievement?
Life is full of questions. How you answer these questions can determine which path your life takes. Think about how many questions you are faced with every day. It can be overwhelming. From the mundane to the profound, questions help you navigate everything from your daily routine to your career choices and relationships.
Sometimes, asking the right question is just as important as the answer: What do you want out of life? Is it financial success? A loving family? Career achievement? Maybe you are coping with a serious illness. Whatever your goal may be, you have undoubtedly encountered barriers that slow your progress. One of the biggest of these barriers is stress. Scientific research has found that your ability to resist the damaging effects of stress―your hardiness―can reduce stress-related illness and strengthen your ability to thrive under pressure.
Hardiness, written by respected clinical and research psychologists, will help develop your psychological hardiness which, in turn, enables you to enjoy more of life's rewards. Mastering the 3 C's of hardiness —commitment, control, and challenge— is essential to increasing hardiness and responding effectively to stressful situations.
This invaluable guide provides exercises and activities, based on 30 years of research, specifically designed to increase your hardiness in all areas of your personal and professional life. This book will help you:
 Understand how hardiness is assessed to evaluate and  improve your response to stress
Unlock your new potential made possible by a better understanding of hardiness
Examine real-life examples and case studies of psychological hardiness
Increase your engagement in the surrounding world
Capitalize on opportunities for your personal growth
Hardiness: Making Stress Work for You to Achieve Your Life Goals can help you move toward becoming healthier, more self-actualized, and increasingly satisfied with your life and future.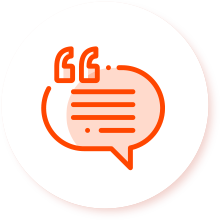 "I'm rushing out to buy a large stash of this book so I can give it away to everyone important to me – my kids, my friends, the business leaders I coach. Steve Stein and Paul Bartone have created a gift to anyone who encounters stress in their life"
Allen Moore, PhD / Global Lead for Executive Coaching, Korn Ferry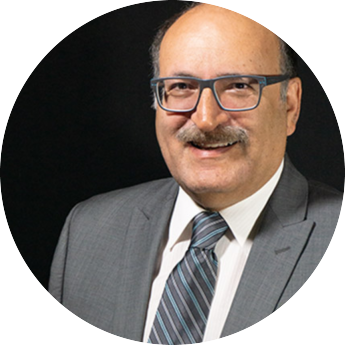 Is a clinical psychologist and the founder and executive chair of Multi-Health Systems (MHS), a leading assessment and behavior analytics company. He is a former chair of the Psychology Foundation of Canada, former president of the Ontario Psychological Association, former assistant professor in the Department of Psychiatry at the University of Toronto, and former adjunct course director in the Psychology Department at York University. He teaches at the Directors College of Canada, a university-accredited corporate director education program. He is a fellow of the Canadian Psychological Association. His work has been featured in numerous newspapers, TV shows, radio programs, podcasts, webinars, and magazines. He shares information on emotional intelligence and hardiness with audiences around the world.
Paul T. Bartone, COL (Ret)
Is currently a Visiting Research Fellow at the Institute for National Security Policy, National Defense University. Over his 25-year career in the U.S. Army, Bartone served as Commander of the U.S. Army Medical Research Unit-Europe, and later taught leadership and psychology at the Industrial College of the Armed Forces and at the U.S. Military Academy, West Point, where he also was Director of the Leader Development Research Center. As the Army's senior research psychologist, he served as Research Psychology Consultant to the Surgeon General, and as Assistant Corps Chief for Medical Allied Sciences. A Fulbright scholar, Bartone is past-President of the American Psychological Association's Society for Military Psychology, a charter member of the Association for Psychological Science, and a life member and Fellow of the American Psychological Association. He holds an M.A. and Ph.D. in Psychology and Human Development from the University of Chicago.


The Hardiness Resilience Gauge™ (HRG) is grounded in over 30 years of research and development and provides valuable insight into an individual's level of hardiness and their ability to cope with stressful and unexpected situations. As with all of MHS' assessments, the HRG is a scientifically rigorous tool that demonstrates exceptional reliability and validity.
The HRG focuses on the three C's – Control, Commitment, and Challenge. The three C's of Hardiness represent the key qualities that people high in hardiness possess. They believe they have control over the events they experience. They commit to seeing the world as meaningful and interesting, and they view challenges and change as growth opportunities.
Books by Dr. Steven Stein
Emotional Intelligence and Your Academic and Personal Success: Facilitation and Activity Guide.
Emotional Intelligence and Your Academic and Personal Success.
Emotional Intelligence and Your Success, 3rd Edition
For all inquiries regarding Dr. Steven Stein, the Hardiness book or MHS Products, please use the contact form below to get in touch!